What is a California Notary Public Bond?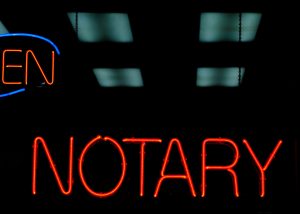 A notary public is authorized to serve as an impartial witness for a variety of official fraud-deterrent acts related to the signing of important documents. To become a licensed notary public, the applicant must be approved by the California Secretary of State. This process includes providing a notary public bond.
Who Needs a California Notary Public Bond?
In the State of California, notary publics are held to a high standard of integrity and ethics. These individuals are authorized to perform certain legal formalities, including providing third party witness services for legal documents and certifying contracts, deeds, and other documents. The Secretary of State requires notary public surety bonds in the amount of $15,000 to become licensed.
Why Do I Need a California Notary Public Bond?
A California notary public bond helps to ensure that notary publics will perform his or her duties ethically and in full compliance with all state laws. Notary publics are prohibited from:
Misrepresenting him or herself as a licensed attorney (unless it is not a misrepresentation)
Soliciting and accepting compensation to prepare documents representing the interests of another person in a judicial proceeding, such as immigration to the United States or U.S. citizenship
Influencing a person in an unlawful transaction
Disclosing confidential information
Certifying information that is known to be false
Providing certification to documents that are not complete or signed
If a notary public is found to have acted in violation of industry regulations causing a loss to individuals, groups of individuals, or a government agency, a claim may be made against the surety bond. The notary public is then responsible for reimbursing the surety for any paid claims or associated legal fees.
How Much Does a California Notary Public Bond Cost?
A California notary public is required to post a $15,000 surety bond before legally conducting business within the state. Most often, these bonds do not require a credit check and may be available for as low as $50. These bonds are available for 4-year terms.
Get Started Today!
In order to perform services as a notary public, you must first purchase a California notary public bond. Don't delay your application.
Get started today – Click Here for a California notary public bond quote.