What is a California LLC Employee Bond?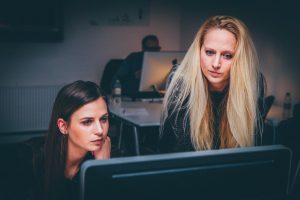 In California, receiving a license to operate as a Limited Liability Company (LLC) requires the company to post a $100,000 surety bond. This bond aims to protect employees in our state from unlawful behavior from employers.
Who Needs a California LLC Employee Bond?
The Contractors State License Board requires LLC applicants to post a $100,000 LLC employee bond before hiring employees and conducting regular business. An LLC is a formal and flexible business structure that provides business owners with pass-through taxes, limited liability, and legal protection of their personal assets.
Why Do I Need a California LLC Employee Bond?
Operators of an LLC in the state are required to follow the rules and regulations as defined in the California Business and Professionals code in Section 7071.6.5. By posting a California LLC Employee bond, the principal is agreeing to follow all laws surrounding the payment of wages, interest on wages, and/or other benefits and contributions promised to the employee. The bond is required for the issuance, re-issuance, reinstatement, reactivation, and renewal of an LLC license.
Should the operator of an LLC fail to act ethically and legally, the harmed party can make a claim against the surety bond, up to the full amount. Once the claim is settled, the principal is then responsible for reimbursement of the damages paid and any resulting legal fees.
How Much Does a California LLC Employee Bond Cost?
California LLC employee bonds are required in the amount of $1,000, and they are subject to underwriting. This means that the cost of the bond will vary based on the credit rating of the business owner(s). For those with exceptional credit, the purchase fee may be as low as 2%. This bond must be renewed annually.
LLC applicants should note that this bond is required in addition to a $15,000 contractor bond.
Get Started Today!
In order to receive your license to operate as an LLC in the State of California, you must first purchase an LLC employee bond. Don't delay your application.
Get started today – Click Here for a California LLC employee bond quote.