Freight Broker Surety Bond in California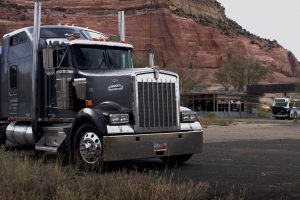 Freight brokers and forwarders are required to be licensed with the Federal Motor Carrier Safety Administration (FMCSA), the regulatory authority for freight brokers and forwarders.
In order to for the licensing to be valid, they must maintain a $75,000 Freight Broker Surety Bond.
In 2012, the amount of the required surety bond was significantly increased from $10,000 to $75,000 because it was found that the earlier amount was no longer providing proper coverage for potential claims.
Who Needs a California Freight Broker Surety Bond?
Freight brokers and freight forwarders are both involved with the movement of goods. However, freight forwarders take possession of the goods being moved, whereas freight brokers connect customers with shipping lines. In order to issue a freight broker license, the FMCSA requires all freight brokers and forwarders to purchase a $75,000 freight broker bond or alternatively establish trust in the same amount.
Why Do I Need a California Freight Broker Surety Bond?
The Freight Broker Bond is designed to ensure that freight brokers and forwarders maintain certain standards and follow the regulations of the FMCSA. It works to prevent fraud and insured that motor carriers and shippers are paid on time.
If freight brokers or forwarders violate FMCSA regulations, resulting in injury or financial loss, the harmed party can make a claim up to the full amount of the bond. When the claim has been resolved, the responsible freight broker or forwarder reimburses the surety for the full amount of the damages and any resulting legal fees.
How Much Does a California Freight Broker Surety Bond Cost?
The FMCSA requires freight brokers and freight forwarders to carry a $75,000 surety bond. Alternatively, the company can place the full $75,000 into a trust, but this is not a feasible option for most small to medium-sized brokers and forwarders. The freight broker bond is valid for one year from the date of issuance, and it has an annual premium that is generally between 2-4% of the bond amount.
Get Started Today!
To become a licensed freight broker or freight forwarder, you must first purchase a Freight Broker Surety Bond. Don't delay your application.
Get started today – Click Here for a California freight broker bond quote.