What is a California Escrow Licensee Bond?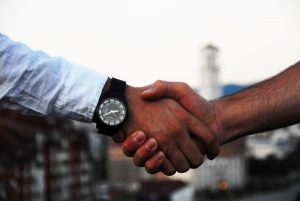 A California escrow licensee bond of $25,000 - $50,000 is required for anyone who wants to become a licensed escrow agent. Escrow agents maintain fiduciary responsibilities when one party is transferring property or assets to another party, such as during the purchase of a home.
Who Needs a California Escrow Licensee Bond?
Most commonly an attorney or an officer of a title company, an escrow agent acts as a neutral middleman when a transfer of funds or assets is dependent on the fulfillment of a contract. Escrow agents are most often related to the buying and selling of property, where the agent accepts funds from the buyer and then disperses the funds according to the buy-sell contract.
To operate an individual escrow company in California, the company must obtain a license from the California Department of Business Oversight before they can conduct business.
Why Do I Need a California Escrow Licensee Bond?
Division 6 of the California Financial Code outlines specific rules and regulations, known as the Escrow Law. This law is designed to protect members of the public who place their money, property, or other assets under the control of escrow agents. The California Escrow licensee bond ensures that escrow agents conduct business in a lawful and ethical manner.
If an escrow agent violates the Escrow Law resulting in harm to another, the harmed party can make a claim up to the limits of the surety bond. The principal is then responsible for reimbursing the surety for the full amount of the damages and legal costs.
How Much Does a California Escrow Licensee Bond Cost?
The California Department of Business Oversight requires escrow agents to maintain California escrow licensee bonds, and the amount of those bonds varies depending on the particular circumstances of the applicant. The bond may be as low as $25,000 or as high as $50,000, and $5,000 is added for every additionally licensed office.
California escrow licensee bonds are subject to underwriting, so the cost of the bond will be dependent upon the credit rating of the owner.
Get Started Today!
To receive your licensing to operate an independent escrow company, you must first purchase a California escrow licensee bond. Don't delay your application.
Get started today – Click Here for an escrow licensee bond quote.