What is a California Lost Instrument Bond?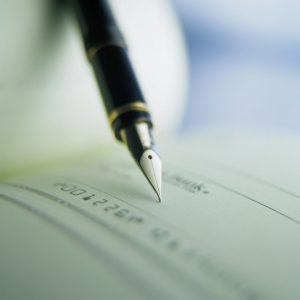 California lost instrument bonds are often required by financial institutions when issuing a replacement financial certificate for one that has been lost or stolen.
Who Needs a California Lost Instrument Bond?
When companies and individuals lose important financial documents or certificates, such as cashier's checks, the financial institution that originally issued the document may issue a replacement. To do so, the institution will often require a lost instrument bond. Typically, this surety bond is required in one-and-a-half times the amount of the lost or stolen certificate.
Why Do I Need a California Lost Instrument Bond?
A lost instrument bond protects the financial institution from the potential of financial loss. In the event that a certificate was lost or stolen, the financial institution will often replace the document. However, the surety bond ensures that, if the original certificate is located, it cannot be cashed in addition to the replacement certificate. In the example of a cashier's check, the surety bond guarantees that the principal will not cash the replacement check and then the original check.
If the principal does not comply with the terms of the surety bond, the financial institution can make a claim against the bond. The principal is then responsible for reimbursing the surety for any damages and legal fees paid.
How Much Does a California Lost Instrument Bond Cost?
The number of lost instrument bonds vary based upon the needs of the specific situation. Generally, a lost instrument bond is required for a one-and-a-half time the value of the original financial certificate. Depending on the type and amount of certificate, the cost of the surety bond is often calculated as $20 per thousand dollars worth of value.
Lost instrument bonds are most often valid for a one-year term, but the financial institution may require a longer-term. The bond cannot be renewed past the initial term and cannot be canceled.
Get Started Today!
To receive replacement legal documents, many financial institutions will require you to purchase a lost instrument bond. Don't delay your application.
Get started today – Click Here for a California lost instrument bond quote.