What is a California Business Service Bond?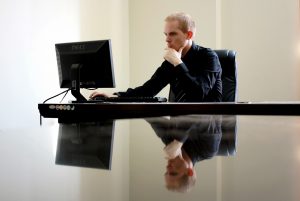 A California business service bond protects consumers from theft when they hire a company to work in their homes or offices. California service bonds are optional, and businesses choose to purchase them because it lends credibility to their activities.
Who Needs a California Business Service Bond?
Companies that regularly do work in customers' homes and offices purchase service bonds to protect their customers' possessions from theft. Examples of companies who could benefit from a California service bond are:
Pest control services
General repair services
Appliance repair services
Pool cleaning services
Security/surveillance guards
Carpet cleaning companies
Locksmiths
Painters
Pet sitters
Child care professionals
Moving companies
Gardeners/groundskeepers
Purchasing a California service bond gives your business the ability to show your customers that you are fully licensed and bonded, lending credibility to your company. Many customers will not hire companies who are not able to claim that they are fully bonded.
If you have employees who work on your clients' property, you need to purchase a California service bond.
Why Do I Need a California Service Bond?
Purchasing a California service bond provides your company with protection against financial liability for the loss of your customer's possessions and property caused by a dishonest employee while working in the customer's home or office. Unfortunately, background checks and references cannot guarantee that you are hiring honest employees, and thefts do happen, creating a liability for the employer.
How Much Does a California Service Bond Cost?
Service bonds are a great value for business owners who want to protect their companies from the liability associated with having their employees in their clients' homes. In California, this bond is optional for business owners, so there is no minimum requirement for businesses. A California service bond may be purchased for anywhere between $5,000 and $100,000.
The rates and premiums related to California service bonds vary depending on several factors, including the number of employees at the company. Companies with five or fewer employees pay the lowest rate, and the annual rates increase slightly with each additional employee.
Get Started Today!
Each day that you conduct business without a California service bond puts your company at risk. After all, you may be held liable if one of your employees steals something from your client's home or office. Begin protecting your company by getting your quote today.
Get started today – Click Here for a California service bond quote.