What is an Arkansas Scholarship Uniform Lottery Retailer License Bond?
A guide to one of the most important requirements for becoming a licensed lottery retailer in Arkansas!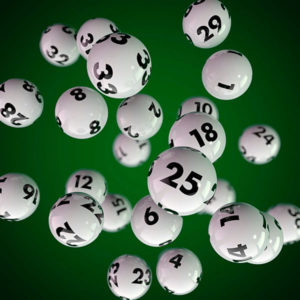 How beneficial is this surety bond to a lottery retailer like you? Through this bond, you will…
Acquire and maintain your license
Gain commissions – which is more than $100 million to date
And the most amazing benefit of it all: You will be a part of an industry that has given out more than $600 million worth of scholarships to various colleges and universities in Arkansas!
The surety bond will be required by the Office of the Arkansas Lottery for licensed retailers who are not allowed to participate in the self-bond program.
It will be conditioned that the surety bond should cover the licensed retailer's obligations such as remitting the proceeds of sales, as well as unsold lottery tickets to the Arkansas Scholarship Lottery. In case the licensed retailer defaults on any of the aforementioned obligations, the Obligee will be financially compensated.
This requirement is in compliance with Section 23-115-603 of the Arkansas Code.
What is the Scholarship Uniform Lottery Retailer License Bond amount?
The bond amount will vary per licensed retailer and will be determined by the Office of the Arkansas Lottery.
If you know what your bond amount is, you can check out what you need to pay by getting your FREE SURETY BOND QUOTE HERE!
How can I get a Scholarship Uniform Lottery Retailer License Bond?
To secure this type of bond, the license applicant must seek the assistance of a surety bond company.
You will be asked to apply for this bond. If you're ready to apply for one right now, you may easily do so HERE!
Once the application is received, the surety bond company will immediately process it. In our case, one of our expert surety bond agents will guide you through the whole process from the time you applied for the bond. We will make sure that you understand all the conditions before we issue the bond.
An underwriter will then evaluate the following:
Your financial strength
Your job/business performance history
Your credit score
Once the pre-qualification process is fulfilled, we will execute the bond and send it to you!
What are the bond conditions?
The surety bond agent or company should be authorized to conduct business in the State of Arkansas
The licensed retailer is obligated to comply with the provisions of Section 23-115 of the Arkansas Code or the Arkansas Scholarship Lottery Act, the rules and regulations of the Arkansas Scholarship Lottery, and all the other applicable rules
If the licensed retailer commits a valid violation, the aggrieved party will be eligible to file a claim on the surety bond
The bond amount should not be more than the district sales average of tickets for 2 billing periods.
Ready to start on your bond? APPLY TODAY!