What is an Arkansas New Motor Vehicle Dealer Bond?
Drive your way to success through this surety bond!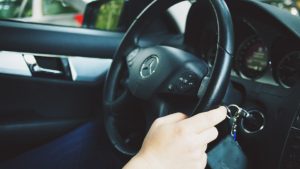 Here's why you need this surety bond…
You are a new dealer of motor vehicles, motorcycles, all-terrain vehicles, or a motor vehicle lessor
You are applying to become licensed for any of the ones mentioned above
You want to provide the best possible service for your clients
You want your business to become a real success
Apart from the surety bond being a major requirement when applying for a New Motor Vehicle Dealer license in Arkansas, it is also one of the best ways of ensuring your business' success.
How? The conditions of the surety bond will see to it that the licensed dealer will abide by the necessary laws and rules in order to provide a fair and commendable service to its buyers.
Not only that. Should the licensed dealer commit a mishap, the person who has been harmed by the act will be compensated through the surety bond.
The requirement is in compliance with Section 23-112-302 of the Arkansas Code.
What is the New Motor Vehicle Dealer Bond amount?
$50,000 – New motor vehicle dealer license applicants
$25,000 – New motorcycle dealers, new all-terrain vehicle dealers, and motor vehicle lessors
If you have an excellent credit score, you will be eligible to pay for a low bond premium or as low as 1% of the bond amount!
Check out what you need to pay by getting your FREE SURETY BOND QUOTE HERE!
How can I get a New Motor Vehicle Dealer Bond?
In order to secure this type of bond, the license applicant must seek the assistance of a surety bond company.
You will be asked to apply for this bond. If you're ready to apply for one right now, you may easily do so HERE!
Once the application is received, the surety bond company will immediately process it. In our case, one of our expert surety bond agents will guide you through the whole process from the time you applied for the bond.
An underwriter will then evaluate the following:
Your financial strength
Your job/business performance history
Your credit score
Once the pre-qualification process is fulfilled, we will execute the bond and send it to you!
What are the bond conditions?
The surety bond agent or company should be authorized to conduct business in the State of Arkansas
The surety bond should be made payable to the State of Arkansas
The licensed dealer is obligated to comply with Section 23-112 of the Arkansas Code, the rules and regulations of the Arkansas Motor Vehicle Commission, and all the other applicable rules
If the licensed dealer commits a valid violation, the aggrieved party will be eligible to file a claim on the bond
The surety bond should run concurrently with the license
Ready to start on your bond? APPLY TODAY!