What is an Arkansas Money Transmitter Bond?
Know the how-to of this surety bond today!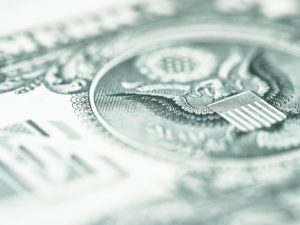 How valuable are Money Transmitters?
Let's see.
They are a big help to any person who does not have ready access to banks.  About one-third of American households use money transmitters and other money services businesses or MSBs.
And…
They help detect and prevent money laundering, as well as illegal financing.
But before they can do all those, they need to become licensed first, and the application for such requires a surety bond.
Initial license application and license renewals should both be accompanied by a surety bond as mandated by Section 23-55-204 of the Arkansas Code.
The surety bond will serve as a guarantee that the Licensed Money Transmitter will faithfully abide by the laws that govern it.
The surety bond will also be used to financially compensate any person who has suffered damages because of the Money Transmitter's fraudulent acts or non-compliance to the laws.
What is the Money Transmitter Bond amount?
The bond amount is $50,000 plus $10,000 for each business location within Arkansas. However, the bond amount should not exceed $300,000.
If you have an excellent credit score, you will be eligible to pay for a low bond premium or as low as 1% of the bond amount!
Check out what you need to pay by getting your FREE SURETY BOND QUOTE HERE!
How can I obtain this bond?
STEP 1: Apply for the bond
You need to submit a bond application to us. If you're ready to apply now, you may do so HERE!
STEP 2: Underwriting
We will ask you for a couple of important information needed for the bond. This will include the following:
Your financial history
Your business performance history
Your credit score
Our expert underwriter will carefully evaluate all those.
STEP 3: Bond execution
Once the underwriter is done with the underwriting process, we will immediately issue the bond and send it to you!
What are the bond conditions?
The surety bond agent or company should be authorized to conduct business in the State of Arkansas
The surety bond should be made payable to the State of Arkansas
The surety bond should be written on a form approved by the Securities Commissioner
The licensed money transmitter should comply with Section 23-55 of the Arkansas Code or the Uniform Money Services Act, the rules and regulations of the Arkansas Securities Department, and all the other applicable rules
If the licensed money transmitter commits a valid violation, the aggrieved party will be eligible to file a claim on the surety bond
The Securities Commissioner may increase the bond amount to $1,000,000 if deemed necessary
Ready to start on your bond? APPLY TODAY!