What is an Arkansas Collection Agency Bond?
Learn about this important licensure requirement for collection agencies in Arkansas!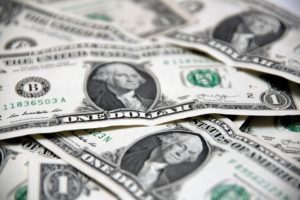 Collection Agencies help various businesses whose finances and time are being drained by uncollected debts.
Millions of Americans have one debt to be collected, at the very least. In fact, an average American household has about $15,000 in credit card debt alone.
Tough job!
We cannot make your jobs easier for you. However, we can help you get licensed through this surety bond!
As mentioned above, the Collection Agency license applicant is required to submit a surety bond along with their application.
The surety bond's purpose is to ensure that the Collection Agency will lawfully fulfill its duties once licensed. It should also be conditioned that in case the Collection Agency harms a person while performing its duties, the said person will be eligible for financial compensation.
The requirement is mandated by Section 17-24-306 of the Arkansas Code.
What is the Collection Agency Bond amount?
$5,000 – minimum bond amount
$25,000 – maximum bond amount
If you have an excellent credit score, you will be eligible to pay for a low bond premium!
Check out what you need to pay by getting your FREE SURETY BOND QUOTE HERE!
How can I get a Collection Agency Bond?
STEP 1: Apply for the bond
You need to submit a bond application to us. If you're ready to apply now, you may do so HERE!
STEP 2: Underwriting
We will ask you a couple of important information needed for the bond. This will include your financial history, business performance history, and your credit score. An underwriter will carefully evaluate all those.
STEP 3: Bond execution
Once the underwriter is done with the underwriting process, we will immediately issue the bond and send it to you!
What are the bond conditions?
The surety bond agent or company should be authorized to conduct business in the State of Arkansas
The surety bond should be made payable to the State Board of Collection Agencies
The licensed Collection Agency is required to comply with Section 17-24 of the Arkansas Code, the rules and regulations of the State Board of Collection Agencies, and all the other applicable rules
If the Collection Agency commits a violation such as, but not limited to the following, the aggrieved party will be eligible to file a claim on the surety bond:
Perform illegal means when collecting debts
Using of profanity in the collection of claims
Using threats in the collection of claims
The surety bond will run concurrently with the license which expires on the 30th of June each year
In case of cancellation, a 30-day notice is required
Ready to start on your bond? APPLY TODAY!