What is an Arkansas Certificate of Title Bond?
Get your certificate of title replaced through this surety bond!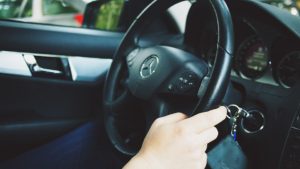 Have you lost your certificate of title? Is it damaged, unreadable, or has been stolen? Do you intend to have it replaced?
Don't fret! The process is easier than you think!
You just need to get all the necessary prerequisites, and one of the most important of which is a surety bond.
A surety bond will be required upon application of the Arkansas Office of Motor Vehicle is not satisfied regarding the ownership of the vehicle.
The surety bond will act as a guarantee that if security interests arise after the certificate of title has been issued, the said persons and their successors will be financially compensated through the bond.
The requirement complies with Section 27-14-409 of the Arkansas Code.
What is the Certificate of Title Bond amount?
The bond amount will vary per vehicle. It will be determined by the Arkansas Office of Motor Vehicle and will be based on this computation:  Value of the Vehicle X 1.5
For example, if your vehicle's value is $3,000, the computation will be: $3,000 X 1.5 = $4,500 (bond amount)
Those who have excellent credit scores will be eligible to pay a low bond premium!
If you want to determine what you need to pay right now, GET YOUR FREE QUOTE HERE!
How can I get a Certificate of Title Bond?
To secure this type of bond, the certificate of title applicant must seek the assistance of a surety bond company.
You will be asked to apply for this bond. If you're ready to apply for one right now, you may easily do so HERE!
Once the application is received, the surety bond company will immediately process it. In our case, one of our expert surety bond agents will guide you through the whole process from the time you applied for the bond. We will make sure that you understand all the conditions before we issue the bond.
An underwriter will then evaluate the following:
Your financial strength
Your job/business performance history
Your credit score
Once the pre-qualification process is fulfilled, we will execute the bond and send it to you!
What are the bond conditions?
The surety bond agent or company should be authorized to conduct business in the State of Arkansas
The surety bond should be written in the form that is prescribed by the Arkansas Office of Motor Vehicle
The surety bond should compensate the following:
Prior owner
Lienholder
Subsequent purchaser of the vehicle
Other security interest
Respective successors in interest and heirs
If there are no pending actions to be recovered on the surety bond, it will be returned after three years
If you're ready to apply for this bond, you may start the process HERE!