What is an Arkansas Appraisal Management Company Bond?
A quick guide to one of the most important requirements for appraisal management companies in Arkansas!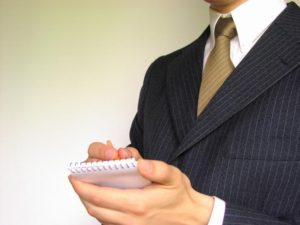 Appraisal Management Companies do play an invaluable part in helping out property owners in coming up with the right decisions.
The benefits they provide when it comes to providing pertinent risk management practices when it comes to mortgage lending cannot be ignored as well.
But before an Appraisal Management Company in Arkansas can do all those, it should first be registered, as well as submit the required surety bond.
As aforementioned, an Appraisal Management Company Bond is an important prerequisite for those who are intending to become registered in Arkansas.
Why? The surety bond will be a form of financial guarantee in case the Appraisal Management Company defaults on its obligations such as the following:
Perform real estate valuation as collateral for mortgage loans
Recruit licensed appraisers in order to perform appraisal assignments
Receive and manage appraisal orders and appraisal reports
Submit appraisal reports to the AMC's clients
Provide applicable administrative and clerical duties
The surety bond requirement is in compliance with Section 17-14-406 of the Arkansas Code.
What is the Appraisal Management Company Bond amount?
The bond amount is $20,000.
If you have an excellent credit score, you will be eligible to pay for a low bond premium or as low as 1% of the bond amount!
Check out what you need to pay by getting your FREE SURETY BOND QUOTE HERE!
How can I get an Appraisal Management Company Bond?
STEP 1: Apply for the bond
You need to submit a bond application to us. If you're ready to apply now, you may do so HERE!
STEP 2: Underwriting
We will ask you a couple of important information needed for the bond. This will include your financial history, business performance history, and your credit score. An underwriter will carefully evaluate all those.
You will need to fill out the required bond form as well.
STEP 3: Bond execution
Once the underwriter is done with the underwriting process, we will immediately issue the bond and send it to you!
What are the bond conditions?
The surety bond agent or company should be authorized to conduct business in the State of Arkansas
The surety bond should be made payable to the State of Arkansas
The registered Appraisal Management Company is obligated to comply with the provisions of Title 17 Chapter 14 of the Arkansas Code, the rules and regulations of the Arkansas Appraiser Licensing and Certification Board, and all the other applicable rules
If the registered Appraisal Management Company commits a violation such as the following, the aggrieved party will be eligible to file a claim on the surety bond:
Removes a licensed appraisers signature on the submitted appraisal report
Requires appraisers to collect the appraisal fee from a borrower or homeowner
Requires appraisers to provide estimated value before a report is completed
The surety bond should be renewed every year
Ready to start on your bond? APPLY TODAY!