What is an Arizona Utility Bond?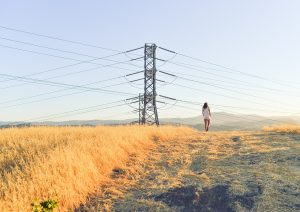 The Arizona Utility Bond assures that a person will religiously pay utilities promptly. Utility firms demand this kind of bond before giving out the service on utilities. Compared to other bonds where the consumers are the direct beneficiaries of protection, the Arizona Utility Bond safeguards you, the utility company, by guaranteeing that you get your payments on time.
Utility bonds are usually obligatory from utility clientele that are projected to make use of vast quantities of energy, such as manufacturing firms, eating places, and campgrounds.
The utility company usually ascertains and establishes which groups of consumers need to procure a bond. When these consumers do not meet their obligations promptly, the utility company can file a claim against the bond.
Why do you need the Arizona Utility Bond?
You need a Utility Bond to make sure that you continue to thrive in the industry you belong to. Since the utilities and energy segment is a flourishing market, it follows that there will always be sufficient demand for the service you provide. With high demand, you will need to supply fast and make that supply adequately available. However, if you are not compensated appropriately for your services, such as when there are several delinquencies in payments, there is no need for you to worry. You can still continue operating because you have the bond to back you up.
Not only are you suitably propped up in times of crisis, but you are also likewise assured that you get the compensation due to you for the service you have provided. Considering that as a utility firm, you also have your accountabilities, with the Utility Bond up in your sleeves, you are guaranteed of business survival, at the same time, certain of having a decent image in the eyes of your business partners.
More details about the Arizona Utility Bond
In contrast to other conventional surety bonds demanded by law, utility bonds are required at the preference of utility companies. In this case, you have the prerogative to choose who among your clients you will ask for a utility bond.
What is the cost of a Utility Bond?
The amount of your bond premium will depend greatly on your credit score and financial history. If you have problematic transactions in the past, you may be required to pay a higher premium. The bond premium can also be influenced by your past business performance, personal profile, standing within the business community most especially in the surety bond industry. Being convicted of a crime even if it happened decades ago, also matters in the determination of how much you should pay.
How do I get a Utility Bond?
Getting a bond is simple as 1-2-3. However, be sure to contact only certified professionals in the field of surety. Give Surety Bond Authority specialists a call now! Check out our frequently asked questions about surety bonds.  With Surety Bond Authority taking care of your business affairs, you will have the answers you need and the solution to whatever concerns you have in protecting your business.