What is an Arizona Taxable Fuel Bond?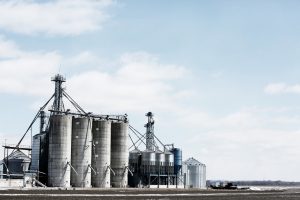 The Arizona Taxable Fuel Bond is a surety bond providing high assurance that all taxable fuel registrants will comply with all their tax obligations due to the government with regards to the activities of selling, mixing, and distributing fuel.
This is a bond that safeguards the State of Arizona and the public from fuel vendors who conduct themselves in a deceitful manner or endeavor to evade paying their taxes including fines and penalties.
Why do you need the Arizona Taxable Fuel Bond?
You need an Arizona Taxable Fuel Bond because your business is important to you. You want to be that business owner who knows how to protect not just clients but the public in general. The bond is a sure feather on your cap which other entrepreneurs in the industry may not possess thereby making you a complete stand-out.
The bond likewise depicts you as a responsible business owner who thinks of the community it operates, thus, making you appealing to potential customers. With this bond, existing clients and prospective patrons will look at you as an individual of dependability, credibility, consistency, and respectability.
Through the bond, you will wear that image of propriety and competence that will guarantee you a good ranking among your peers within the industry.
More details about the Arizona Taxable Fuel Bond
Each bond is –
A public liability commitment to the US government;
A responsibility of principal and interest which are assured by the American government;
A bond that is accomplished by a surety company registered with the Department of Treasury Circular 570 as a legal and respectable surety of federal bonds; and
A bond that is viewed as adequate by the District Director.
What is the cost of a Taxable Fuel Bond?
The amount of bond must be in an amount determined by the ADOT District Director, taking into account the applicant's financial capabilities, tax history, and expected liability.
How do I get a Taxable Fuel Bond?
The Taxable Fuel Bond is easy to obtain. Select an accredited surety professional and give them a call ASAP! An expert surety professional can readily provide you the answers you need and the solution to whatever concerns you have in the operation of your business.