What is an Arizona Employment Agency Bond?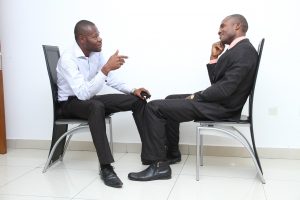 The Arizona Employment Agency Bond is that type of bond required by any person or business entity whose main line of business is matching the employment needs of a business owner to job hunters who possess a particular skill set.
Business firms in this line of undertaking need to secure this bond to be able to lawfully carry out their business within the territorial jurisdiction of Arizona. Likewise, with such a bond, the agency affirms that it abides by all state licensing regulations and meet all essential financial requisites. It is a bond that guarantees clients the agency's financial capability, solidity, and legal conformity.
Why do you need an Employment Agency Bond?
Being bonded is a sign of credibility, standing, and reliability. By possessing an Arizona Employment Agency Bond, you are sending your clients and partners a strong message that they can depend on you as a Principal and that you stand by your ethical business decisions and stick to all the rules embodied in the Arizona Employment Agency guidelines.
More details about Employment Agency Bond
The Arizona Employment Agency Bond works as an added level of protection for employment agency clientele. Since these agencies serve as a go-between in matching job seekers with business owners, the bond is there to assure that the agencies will be providing top-quality service, at the same time, conform to a related set of laws.
In many instances, it is the state of Arizona that will demand the bond from these employment agencies. On the other hand, the Arizona Employment Agency Bond is also a licensing precondition required by local authorities within the state of Arizona. Thus, before proceeding with the licensing procedure, see to it that you have checked with the state's licensing entity about the precise requirements fitted to your case.
What is the cost of an Employment Agency Bond?
The obligatory employment agency bond amounts vary in different states. This means that your bond fee will be dependent on the information that you will be able to furnish. Your personal financial standing, business reputation, and performance can likely influence the cost of your bond premium. If your chosen surety group finds these to be in excellent form, you can anticipate a lesser cost for your employment agency bond.
Usually, the bond premium is only a tiny proportion of the bond amount. In most cases, rates stand between 1% and 4% of the bond total.
How do I get an Employment Agency Bond?
Acquiring your employment agency bond is usually a clear-cut process. Call us now, and Surety Bond Authority experts will take care of all your queries. You can get a precise bond rate following the submission of your fully filled up application form and other requirements. For additional information, check us out at the Surety Bond Authority website for a more comprehensive understanding of the bonding process. You can also visit us at 5850 Canoga Ave. #400 Woodland Hills, CA for a detailed explanation of the whole procedure.