What is an Arizona Collection Agency Bond?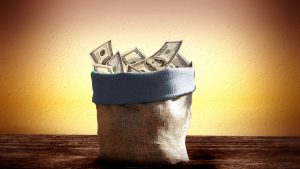 The Arizona Collection Agency Bond is a documented promise to abide by all the rules governing debt collection within the state of Arizona. It is also a pledge to justly carry out collection procedures that involved debts resulting from the use of credit cards, non-payment of medical bills, delayed/non-payments of automobile loans, business-related debts, and even unpaid utility and cell phone expenditures.
The collection agency bond is to cover a collection agency, financially, morally, and legally, in cases where its personnel violates the law.
Why do you need the Arizona Collection Agency Bond?
You need a Collection Agency Bond because you want to add status to your name and be known as a credible collection agency. You also need this bond to be able to shield your business name from infamous acts committed by your employees. Likewise, the bond can make your company very attractive to customers because they will naturally want to hire the services of a collection agency that they can trust. Finally, a collection agency bond can assure you the peace of mind you need knowing fully well that if an employee conducts himself in an unethical manner, the aggrieved client or partner can demand financial damages without harming your business assets.
More details about the Collection Agency Bond
Upon the issuance of a bond, a collection agency needs to shy away from these prohibited acts during debt collection procedures: 1) repeatedly calling debtors; 2) calling debtors at odds hours; 3) making threats to borrowers and using insulting/foul language; 4) talk about a debtor's liabilities or share information to other people; 5) write falsities on debtor's credit report; 6) hide their real identity; 7) conceal the developments about a person's obligation; and 8) making repeated calls to the debtor even when the debtor has made a written request that communication with a collection agency has to cease.
What is the cost of a Collection Agency Bond?
Bond amounts vary from state to state. Likewise, the amount of your bond premium will depend greatly on your credit score and financial history. If you have problematic transactions in the past, you may be required to pay a higher premium. Other factors that can influence the determination of your bond premium is your past business performance, your reputation as an entrepreneur, and even your personal profile, your standing in the business community, and if you have some criminal record, however insignificant the nature of the crime is. All these can influence how a surety company will determine the amount that you will pay for your bond.
How do I get an Arizona Collection Agency Bond?
Getting a bond is easy. However, be sure to contact only esteemed professionals in the field of surety. Give Surety Bond Authority specialists a call, and you will have the answers you need and the solution to whatever concerns you have in protecting your business.