What is an Arizona Business Service Bond?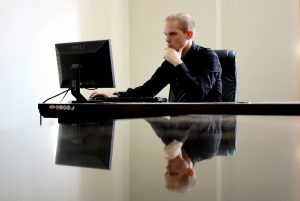 The Arizona Business Service Bond is that guarantee business service providers need to obtain to protect their clients from employee theft and other misdemeanors and serious offenses committed during work at clients' residences or offices.
It ensures patrons that their property is safe and secure in their absence. This bond is not just an attempt to safeguard your investments, it is also a way to shield your clients from unscrupulous employees that you may have hired.
Why do you need the Arizona Business Service Bond?
You need an Arizona Business Service Bond because you don't want lawsuits disrupting your business operations. You also want to be viewed as a service provider who knows how to protect your clients' property and interests. The bond is a sure feather on your cap which other entrepreneurs in the industry may not possess thereby making you a complete stand-out.
The bond likewise depicts you as a responsible service provider who thinks of the community it operates, thus, making you appealing to potential customers. With this bond, existing clients and prospective patrons will look up to you as a business owner who is dependable, credible, consistent, and respectable. Through the bond, you will wear that image of propriety and competence that will assure you a good ranking among your peers within the industry.
More details about the Arizona Business Service Bond
Before getting bonded, you need to get a Business License and register yourself for service-related taxes. If you are a corporation, a non-profit organization, a partnership, or a limited liability company, you need to register with the Arizona Secretary of State. Application forms, general information sheets, answers to frequently asked questions, and pertinent publications can be accessed at the Arizona Secretary of State website.
What is the cost of a Business Service Bond?
Premium payments will be determined by the applicant's credit score and financial history. Likewise, the profile of the applicant including his/her reputation as a member of the community will be a strong factor in the decision of how much the premium will be for this bond.
How do I get a Business Service Bond?
The Business Service Bond is easy to obtain. Select a genuine surety professional and give them a call ASAP! An expert surety professional can readily provide you the answers you need and the solution to whatever concerns you have in the operation of your business.