What is an Arizona Alcohol Tax Bond?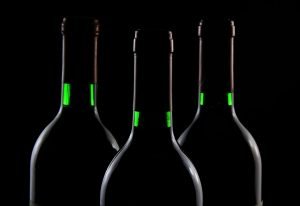 An Arizona Alcohol Tax Bond is an assurance that the business owned by a bona fide resident of Arizona, with business locations within the territorial jurisdiction of the said state operates with rigorous faithfulness and compliance to all of Arizona's laws concerning the sale, production, and distribution of wines and spirits.
The Alcohol Tax Bond is also known as brewer's bond, liquor license bond, and wine bond.
Why do you need an Arizona Alcohol Tax Bond?
You need an Arizona Alcohol Tax Bond because your business is important to you. You want to be a business owner who knows how to protect not just clients but the public in general. The bond is a sure feather on your cap which other entrepreneurs in the industry may not possess thereby making you a complete standout.
The bond likewise depicts you as a responsible business owner who thinks of the community it operates, thus, making you appealing to potential customers. With this bond, existing clients and prospective patrons will look at you as an individual of dependability, credibility, consistency, and respectability. Through the bond, you will wear that image of propriety and competence that will assure you a good ranking among your peers within the industry.
More details about the Arizona Alcohol Tax Bond
Before obtaining the Alcohol Tax Bond, an Arizona spirits supplier is mandated to submit a monthly liquor "proof of purchase information" written on an Excel spreadsheet. Invoices may be sent through email using this email address: luxurytax@azdor.gov. Send CDs to — Liquor Tax, PO, Box 29019, Phoenix, AZ 85038.
Once bonded, you need to be judicious in your actions/decisions to make sure that you are not pushed to commit these prohibited acts within the licensed premises: 1) Uncover or bare any part of your or your employee's anus or genitals; 2) Touch, stroke, or rub or cause to be touched, stroked, or rubbed by the breasts, anus or genitals of another person with any part of the body; or 3) Do acts of lasciviousness and other sexual acts like actual intercourse, masturbation, sodomy, bestiality, or oral copulation.
To commit these acts regardless of existing state directives can lead to the bond's revocation and license cancellation.
What is the cost of an Alcohol Tax Bond?
The applicant's credit score and financial history determine the premium payments. Likewise, the profile of the applicant including his/her reputation as a member of the community will be a strong factor in the decision of how much the premium will be for this bond.
How do I get an Alcohol Tax Bond?
The Alcohol Tax Bond is easy to obtain. Select a certified surety professional and give them a call ASAP! An expert surety professional can readily provide you the answers you need and the solution to whatever concerns you have in the operation of your business.