What is an Alaska Uniform Money Services Bond?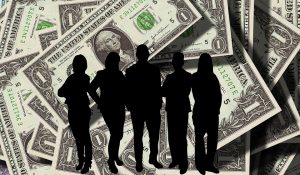 All over the country, enterprises that provide money services play a fundamental and substantial role in providing financial services to customers and small businesses. Every day, many Americans utilize MSBs to pay bills, buy items online or transmit money to family members and friends locally and overseas. These MSBs are especially essential for those who do not want to use conventional banking services. Notably, more than one-quarter of U.S. households use non-bank commercial establishments.
Today, many financial institutions, payment systems, and mediums of exchange have the potential threat of being exploited for money laundering activities and terrorist funding actions. The immensity and complexity of the US financial structure created a fertile environment for innovation which in turn produced both legitimate prospects and illicit opportunities. Nonetheless, the potential money laundering risks are considerably reduced by anti-money laundering directives, financial supervision policies, rigorous examination, and efficient enforcement. There is also one simple way to diminish the incidence of these fraudulent activities – posting a Uniform Money Services Bond.
The Alaska Uniform Money Services Bond is an ironclad guarantee that a money services company will not engage in any fraud, commit premeditated/calculated misrepresentation, or become grossly negligent in the conduct of its business operations. The bond is also an irrefutable assurance that the MSB will cooperate in any investigation or examination carried out by the department, and that it will comply with all regulations directed by OFAC and all stipulations contained in the U.S. Patriot Act, as well as other federal statutes and regulations concerning money service businesses. The bond also serves as a warranty that the company conducting money services is fully registered with FinCEN before conducting business operations in the State of Alaska.
Why do you need an Alaska Uniform Money Services Bond?
You need the Alaska Uniform Money Services Bond because you view your venture as a fundamental component of the economy. It is a necessity for you because you consider your vocation as an important calling. Having this bond urges current customers and potential clients to look at your business as a trustworthy MSB carrying out business with reliability and fulfilling business commitments with a sense of respectability.
What is the cost of an Alaska Uniform Money Services Bond?
The Alaska Uniform Money Services Bond amount provides a minimum coverage of $25,000, and a supplementary $5,000 for each additional business location, but normally shall not go beyond $125,000. If a higher amount of coverage is needed, it shall be established by the Department of Commerce, Community, and Economic Development.  The bond premium amount is very much dependent on your financial credit report and reputation as a business owner. Eligible candidates with substantial financial documentation and exceptional business performance are expected to pay lesser than those who have a dubious credit history.
How do I get an Alaska Uniform Money Services Bond?
Obtaining the Alaska Uniform Money Services Bond is trouble-free. Choose a reliable surety company and call ASAP! An experienced surety professional will enthusiastically provide you with answers to whatever concerns you have in the operation of your business.