What is an Alaska Notary Bond?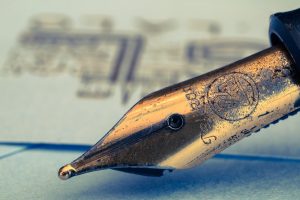 Today, a notary serves a vital purpose in society. A notary's presence acts as the impartial third party to ensuring that legal documents are organized, arranged, and signed in the approved manner. This is important because, in a world of deceivers, scammers, and criminals looking to take advantage of gullible individuals, having a fair and unprejudiced third party checking on the identities of every participant to the transaction adds a layer of protection to a significant deal. The notary carries the weight of sanctioning legal documents, and it is this power that makes the notary unique and meaningful. Despite this honorable authority entrenched in every notary public, there are still threats of misconduct, thus the existence of a Notary Bond.
The Alaska Notary Bond is fail-safe security against a notary officer who will employ false and misleading announcements and collects a fee that is beyond what is authorized by Alaska regulations. It is also an assurance that the officer responsible for performing notarization will not commit notarial errors such as not placing his/her notary seal, notarizing a document that uses a language and characters/alphabets that he/she cannot understand, and performing Jurats with blank spaces on the document. This bond is also to protect the public from a notary officer who carries out notarization even when he/she is a party to the document he/she is notarizing thereby making him/her biased to the instrument for notarization.
It must always be noted that Notaries have unlimited financial liability for both intentional and unintentional misconduct.
Why do you need an Alaska Notary Bond?
You need the Alaska Notary Bond because you care for your reputation and your profession. With this bond, clients will have confidence in hiring your services thereby making you an attractive professional to work with. The bond can boost your professional integrity and will allow you to be recognized as a subject expert in your area of proficiency.
More details about the Alaska Notary Bond
You can have one of two options for the Alaska Notary Bond:
Commercial Bond which can be procured through an insurance agency, in this case, the notary is commercially bonded.
Private Bond where a business, organization, or private individual can act as a private surety on behalf of a notary, therefore,  the notary would be privately bonded.
It must be noted that one cannot act as one's surety.
Before getting bonded, a Notary with operations in Alaska needs to be aware of the limitations of notarization. He/she must advise clients that notarization does not guarantee the truthfulness or accuracy of statements in a document.  He/she has no obligation to verify a document's contents.  Notarization does not "legalize" or "validate" a document.
What is the cost of an Alaska Notary Bond?
The Alaska Notary Bond is for $1,000. Premium payments will be determined by the applicant's credit score and financial history. Likewise, the profile of the applicant including his/her reputation as a member of the community will be a strong factor in the decision of how much the premium will be for this bond.
How do I get an Alaska Notary Bond?
To save time and money, contact genuine professionals. With Surety Bond Authority taking care of your business affairs, you will have the answers you need and the solution to the concerns you with regards to protecting your business and your clients.