What is an Alaska Janitorial Service Bond?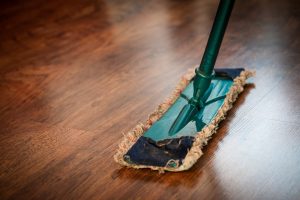 The growth of the Janitorial Services industry has reasonably spiraled in response to the amplified demand for commercial cleaning services in the past five years. Moreover, the reduction of office vacancy rates, the increase in non-residential construction activities, and the escalation in the number of commercial establishments expanded the industry's client base, leading to higher industry demand.
Beginning 2014 to 2019, projections show a yearly growth of 2.1% that will amount to $57.7 billion. Specifically, educational institutions and medical establishments will afford growth prospects to industry players as these are the ones seen to keep on outsourcing their cleaning activities. Also, the increase in construction activity and plunging of unemployment will shore up income from private units. Due to low barriers to entry, a Janitorial Services enterprise is confronted with cutthroat rivalry from other companies and is faced with the intense price-based struggle within the industry. More than that, janitorial service owners have to deal with increases in employee compensation, thereby holding back profit margins. Confronted with these challenges, a janitorial service firm owner can resort to "short-cuts," corrupt practices, and other types of unethical conduct. To prevent unfair practices to be committed, the Alaska Janitorial Service Bond is put in place.
The Alaska Janitorial Service Bond is a definite pronouncement of sincere commitment from a service provider that in the operation of the cleaning service business, all state regulations, policies, and guidelines will be complied with. This bond likewise guarantees that all tax obligations related to the operation of the business are met and that all workers who rendered service will be adequately compensated.
Why do you need an Alaska Janitorial Service Bond?
You need the Alaska Janitorial Service Bond because you care for your reputation. You likewise need it to make your clients feel assured that their properties are safe while your people are providing cleaning services. Without the bond, your business image will be ruined once untrustworthy workers steal your clients' cash and personal belongings. With this bond, customers will be drawn to avail of your services because they know that yours is a company they can trust.
More details about the Alaska Janitorial Service Bond 
Before getting bonded, you need to equip the surety company with your business name, address, preferred bond amount, and how many employees you have. You also need to determine what type of cleaning service you want to run so that the bond can be tailored to the class of customers you will cater to – whether these are massive edifices, residential homes, building exteriors, etc.
What is the cost of an Alaska Janitorial Service Bond? 
The amount of the Alaska Janitorial Service Bond premium will depend greatly on the number of your employees, and in some cases, on the value of the possessions of your expected clients. This will also determine if you need additional insurance to complement the protection you are seeking for. If you have a low credit score or a problematic financial history, you may be required to pay more.
How do I get an Alaska Janitorial Service Bond?
Getting a bond is easy and fast. Be sure to contact only genuine professionals and give them a call right NOW!