What is an Alaska Home Inspector Bond?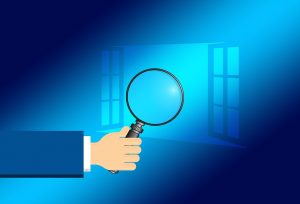 Whether you are in the process of purchasing your very first house or it is your 10th property investment, home inspections are a huge necessity. Most of the time, they can be overwhelming as they entail the consideration of numerous facets involved in buying a residential property such as loads of paperwork and exhausting negotiations, plus the fact that something could be wrong in the property about to be purchased. Thus, a competent home inspector is the best bet so that a prospective home buyer can go through home evaluations in Alaska with self-confidence. Since real estate involves high-risks, a protective measure must be in place; that measure is known as the Alaska Home Inspector Bond.
The Alaska Home Inspector Bond is a surefire undertaking that a home inspector will act in accordance with with the stipulations contained within AS 08.18 and is willing and capable of paying all taxes and contributions due to the state of Alaska and all political subdivisions of the state. It is also a reliable promise to compensate everyone who has rendered labor or provided materials and supplied equipment to the inspector. This bond guarantees that when and if the home inspector has been proven to be negligent of his/her duties or turns out mediocre output,  the state, and contracted individuals are shielded from financial loss.
Why do you need an Alaska Home Inspector Bond?
You need an Alaska Home Inspector Bond because you want to be considered a reputable, adequate, and trustworthy business owner who knows how to look after the welfare of the purchasing public.
More details about the Alaska Home Inspector Bond
Prior to obtaining the Alaska Home Inspector Bond, you first need to be a registered home inspector. This means that you have 1) passed the National Home Inspector Examination, 2) met the academic and experience requirements as established by the Department, 3) submitted a completed request for registration within one year of successfully passing the assessment, 4) not been found guilty of any crime in the past 7 years of the date of the application, 5) not performed any home inspection that was rescinded either within the state of Alaska or in another state, 6) not been a subject of an unsettled criminal grievance or unsolved disciplinary action and 7) paid the necessary fees.
What is the cost of an Alaska Home Inspector Bond?
As adopted by the Alaska State Legislature, Home Inspectors shall post a $10,000 bond.
Bond premium payments will be determined by the applicant's credit score and financial history. Likewise, your profile including your reputation as a member of the community will be strong factors in the decision of how much the premium will be for this bond.
How do I get an Alaska Home Inspector Bond?
Getting the Alaska Home Inspector Bond is simple. Choose a genuine surety professional that is authorized to operate within the state of Alaska and immediately give them a call! An expert surety professional can readily provide you the answers you need and the solution to whatever concerns you have in the operation of your business.