What is an Alaska Employee Theft Bond?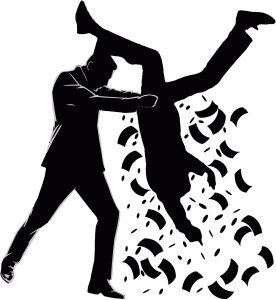 Based on the 2015 US Retail Fraud Survey, United States vendors lose $60 billion annually to shrinkage, and the single biggest reason for such loss is employee theft. Whether the losses are due to outright funds embezzlement, check fraud, credit card scam, payroll deception, and illegal vendor schemes – all these corrode trust, damage culture, and can have a devastating impact on organizations.
Thus, understanding the dynamic forces of employee theft allows institutions and business firms to efficiently identify, prevent and lessen risks associated with employee theft. Therefore, besides carrying out comprehensive background checks before hiring new employees, following through with candidate references, creating a robust and vibrant management setting, and controlling cash inflow, the posting of an Employee Theft Bond must be mandatory for all business organizations.
The Alaska Employee Theft Bond is an impervious guarantee that service provider firms will be shielded from commercial ruin due to workers ripping them off, from workers who use their assets without consent and authorization, and from those who exploit or mismanage their resources. The bond likewise protects employers from people who steal their product designs and trade secrets and commit other fraudulent activities that could result in a business organization's downfall. The bond is a permanent guarantee to meet all the terms contained in Title 11, Chapter 46 of the Alaska Statutes and Regulations.
Why do you need an Alaska Employee Theft Bond?
You need the Alaska Employee Theft Bond because you want to keep an eye on your reputation as a business owner while providing your clients your brand of service. Recognizing the fact that deceitful employees who embezzle your customers' money or pilfer personal belongings can significantly demolish your business image, an employee theft bond is imperative. If you want to have a big slice of Alaska's clientele, this bond will enhance your credibility as an entrepreneur and will make your service brand attractive to prospective patrons and probable business collaborators.
You will need this bond if you have employees hired in sensitive positions, such as those who handle significant amounts of money or expensive personal properties. Or if you hire people whose primary function is to work in other people's homes, like domestic helpers or plumbers, this bond is extremely necessary. The Alaska Employee Theft Bond is also very much needed if you have individuals in the accounting section who have chances of embezzling you by modifying bookkeeping entries.
What is the cost of an Alaska Employee Theft Bond?
The amount of the Alaska Employee Theft Bond premium payments will depend largely on your credit mark and business financial history. Premiums are not expensive; however, if you have a low credit score or a problematic financial record, you may be required to pay more.
How do I get an Alaska Employee Theft Bond?
Getting a bond is simple. However, be sure to contact only genuine professionals in the field of surety. Give Surety Bond Authority specialists a call now! With Surety Bond Authority taking care of your business affairs, you will have the answers you need and the solution to whatever concerns you have in protecting your business.