What is an Alaska Court Bond?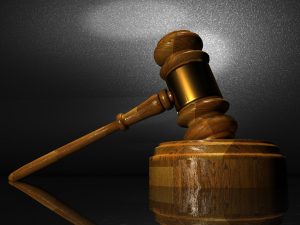 Long ago, the primary goal of having a bond was to make sure that a defendant will appear at a future court proceeding associated with his/her case. That idea has long been expanded with the passage of time also to cover the element of protection for society. At present, most states have constitutional language, court systems, or both that imply that the rationale of bonding is now twofold – to guarantee that defendants come out during future court proceedings and that they will not become risks to the community where they belong. Similar to most states in the US, the State of Alaska has several types of court bonds.
Court Bonds cover different bonds that the courts of Alaska require from people in a variety of cases. The Alaska Court Bond is an irrefutable guarantee to everyone that individuals and companies that are involved in legal actions will meet all the terms and obligations they are directed to submit to. However, there are different types of court bonds.
The Plaintiff's Attachment Bond warrants that the principal/plaintiff will indemnify, if and when, the court has decided that property was erroneously taken from a defendant. For those who need to make an appeal, they have to post an Appeal Bond; this is a guarantee that the original judgment will be fully paid if the appeal will be denied by the court.
To necessitate appointed custodians that they will truthfully care for a minor/elderly/physically-challenged individual and his/her assets according to the mandates of the court, the Custodian Bond exists. Finally, to uphold a dead person's instructions stated in his/her last will, there is the Executor Bond.
Why do you need an Alaska Court Bond?
You need the Alaska Court Bond because your business is vital to you. It is necessary because you consider your profession an important calling and that it is your way of giving back to the community. Having this bond prods existing clients and prospective patrons to look up to you as a true entrepreneur doing business with integrity and fulfilling business commitments with a sense of decorum.
What is the cost of an Alaska Court Bond?
The Alaska Court Bond premium payments are very much dependent on your financial credit report and reputation as an individual and as a business owner. Eligible candidates with substantial financial documentation, outstanding business performance, and with a commendable reputation within the community can expect to pay a lesser premium than those who have a dodgy credit record.
How do I get an Alaska Court Bond?
To save time and money, contact genuine professionals. With Surety Bond Authority taking care of your business affairs, you will have the answers you need and the solution to the concerns you with regards to protecting your business and your clients.