What is an Alaska Collection Agency Bond?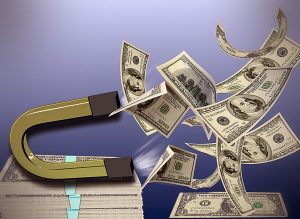 In the U.S, state-of-the-art databases containing a myriad of credit information. These are manned by numerous reporting agencies that permit creditors to initially determine whether or not an individual or business signifies good credit risk. These databases also offer a range of valuable information that could assist in preserving credit records and in deciding whether to position a case for collection or legal action.
The majority of collection agencies accept and handle debt collection cases on a contingency-fee basis. This fee is usually a particular fraction agreed upon by the collection agency and the creditors and payable from whatever funds have been recovered from the debtor.
It is a must that debt collectors and debt collection agencies based in Alaska comply with state laws when they are trying to find people who owe money and throughout the duration that they are collecting payments from these debtors. This is the rationale behind the existence of a Collection Agency Bond.
The Alaska Collection Agency Bond protects debtors and the general public from collection agencies that pester, tyrannize, or maltreat any debtor. This is an ironclad pledge that these agencies/collectors will not employ any false, misleading, or confusing representation or utilize excessive or unnecessary methods of debt collection. It likewise exists to make sure that principals (collection agencies) account for and pay the net earnings and collections gathered to the clients within 30 days from the time of actual collection.
Why do you need an Alaska Collection Agency Bond?
You need the Alaska Collection Agency Bond because you want to have a big slice of Alaska's debt collection pie industry. This bond will shield your business investments from potential misconduct and dishonest practices of someone in your employ. It can heighten your reliability as a collection agency and will make your business very attractive to prospective clients and possible business collaborators. The bond will endow you with an image of influence and proficiency thereby making you exceptionally conspicuous in the midst of competition.
What is the cost of an Alaska Collection Agency Bond?
The Alaska Collection Agency Bond amount is $5,000. A determining factor of the bond's premium amount is your credit score and financial history. A licensed and credible surety company will likewise request you to furnish documents that will establish how you fared in your previous business dealings such as financial statements and would also like to know if you have had criminal convictions in the past.
The bond required remains enforceable until revoked by the surety, by you, or by the department.
How do I get an Alaska Collection Agency Bond?
Obtaining the Alaska Collection Bond is fast and easy. Choose the services of a genuine surety professional and give them a call ASAP! If you want to operate smoothly, you can trust that Surety Bond Authority, will have the answers you need and the solution to your concerns in having the effortless and efficient handling of your debt collection operations.