What is an Alabama Private Investigator Bond?
Keep your private eye sharp through this surety bond!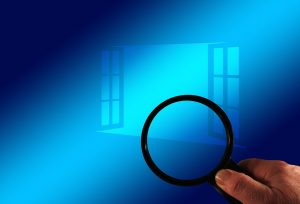 Yes, this surety bond is a mandatory prerequisite for any Private Investigator who is applying for a license in Alabama.
And yes, the one who will reap the benefits of this surety bond will be the Obligee or your clients.
However, you will benefit from this, too! Here's how:
It assures your clients that you will get the work done
Guarantees that any valid loss will be settled because you have the financial capacity for it
A way to improve one's reputation
What is a Private Investigator Bond?
As aforementioned, this surety bond is a licensure entry requirement for Private Investigators.
Since the nature of private investigation presents risks, a surety bond is needed in order to ensure that any person who will be wrongfully harmed will be justly compensated.
A surety bond will also serve as a guarantee that the licensed Private Investigator will lawfully fulfill his or her obligations.
What is the Private Investigator bond amount?
The bond amount varies per city in Alabama.
$2,000 – City of Dothan
$25,000 – City of Montgomery
If you have a stellar credit score, you will be eligible to pay for a low bond premium.
Know what you need to pay today by getting your FREE SURETY BOND QUOTE HERE!
What are the bond conditions?
It is a tripartite agreement between the following:
Principal – Private Investigator license applicant and licensee
Obligee – City of Dothan or the City of Montgomery
Surety – the surety bond company or agent who will issue the bond
The surety bond should be issued by a surety bond agent or company that is authorized to conduct business in Alabama
The licensed private investigator is obligated to comply with the code of ordinances of the city (Dothan or Montgomery) that he or she will be conducting business in, the state laws, and all the other applicable rules
If the licensed private investigator commits a valid violation, the aggrieved party will be eligible to file a claim on the surety bond
Dothan: if a canceled surety bond is not replaced within 12 months, a new private investigator application should be submitted
How can I obtain this bond?
You can easily obtain this surety bond by following these simple steps:
STEP 1: Apply
If you are ready to submit your application for this type of bond, you may easily do it HERE!
Don't worry! We will guide you through the whole process.
STEP 2: Underwriting
Once we have received your application, we will ask you for a couple of important details needed for the underwriting process. This will include your financial history, your job performance history, and your credit score. An expert underwriter will evaluate all those.
STEP 3: Bond Execution
After you have satisfied the underwriter's checklist, the bond will immediately be issued and sent to you!
Do you need more information about this surety bond? GET IN TOUCH! We'll be happy to assist you.