What is an Alabama Manufactured Housing Commission Bond?
Start building your business' success now through this surety bond!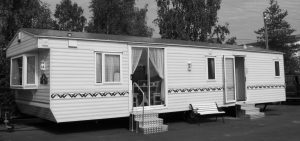 Welcome to the site that will help you easily acquire a Manufactured Housing Commission Bond whether you're a Manufacturer, Installer, or Retailer of manufactured homes!
It is a surety bond imposed on manufacturers, installers, and retailers of manufactured homes by the Alabama Manufactured Housing Commission (AMHC) in order to protect the homebuyers.
There are a million reasons that can go right in building manufactured homes. There are also a million reasons that can go wrong. The surety bond is a way to assure the AMHC and your clients that if the latter happens, your clients will be compensated.
The bond also guarantees that you will comply with the rules and laws that govern manufactured homes in Alabama.
What is the Manufactured Housing Commission Bond amount?
Manufacturer – $25,000 per licensed facility, or a minimum bond amount of $100,000
Installer – $20,000
Retailers – $25,000 for 1 to 3 licensed facilities
$50,000 for 3 or more licensed facilities
If you have a stellar credit score, you will be eligible to pay for a low bond premium or as little as 1% of the bond amount!
Know what you need to pay today by getting your FREE SURETY BOND QUOTE HERE!
What are the bond conditions?
The surety bond should be issued by a surety bond agent or company that is authorized to conduct business in Alabama
The surety bond should be made payable to the Alabama Manufactured Housing Commission
The licensed Manufacturer, Installer, or Retailer is obligated to abide by the provisions of Sections 24-4A of the Code of Alabama, the rules and regulations of the AMHC, and all the other applicable rules
If the licensed Manufacturer, Installer, or Retailer commits a valid violation, the aggrieved party will be eligible to file a claim on the surety bond
In case of cancellation, a 60-day notice is required
How can I obtain this bond?
You can easily obtain this surety bond by following these simple steps:
STEP 1: Apply
If you are ready to submit your application for this type of bond, you may easily do it HERE!
Don't worry! We will guide you through the whole process.
STEP 2: Underwriting
Once we have received your application, we will ask you for a couple of important details needed for the underwriting process. This will include your financial history, your job performance history, and your credit score. An expert underwriter will evaluate all those.
STEP 3: Bond Execution
After you have satisfied the underwriter's checklist, the bond will immediately be issued and sent to you!
Do you need more information about this surety bond? Talk to us!