What is a DMEPOS Bond (Medicare or Medicaid Bonds)?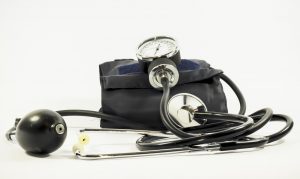 DMEPOS is an acronym for "durable medical equipment, prosthetics, orthotics and supplies". As part of the DMEPOS enrollment requirement, the enrollee will be asked to submit a surety bond issued by a licensed surety bond provider.  These bonds are also known as "Medicare Surety Bonds" or "Medicaid Surety Bonds".
A DMEPOS bond will allow the DMEPOS supplier to enroll for or maintain medical billing privileges.
The bond has been required since 2009. This is stated in both Section 1834 of the Social Security Act and Section 424.57 of the Code of Federal Regulations (CFR). The Centers for Medicare and Medicaid Services (CMS) strengthens these provisions.
What does a DMEPOS bond do?
A DMEPOS bond will be a legally binding agreement between these three parties:
Principal – DMEPOS supplier (you)
Obligee – Centers for Medicare and Medicaid Services (CMS) Contractor
Surety – Surety Bond Authority (us)
Through the DMEPOS bond, the Surety (us) is guaranteeing your (Principal/DMEPOS Supplier) lawful fulfillment of your obligations to the CMS (Obligee) as well as the Medicare program.
The DMEPOS bond will also ensure that Medicare will be able to recover its losses if the DMEPOS supplier commits abusive or fraudulent billing practices.
How much is a DMEPOS bond?
The base surety bond amount stated in the CFR is $50,000.
The annual bond premium is the amount that must be paid to the Surety. This is a percentage of the bond amount.
The annual bond premium that the Principal (DMEPOS Supplier) have to pay will depend on his or her credit score. If the Principal has an excellent credit score, then the bond premium can be as low as 1% of the bond amount, or just $500.
The higher the credit score, the higher the bond premium.
The bond amount ($50,000) is not a fixed amount. There are instances wherein the National Supplier Clearinghouse (NSC) will increase the bond amount if the DMEPOS Supplier underwent any legal action 10 years before enrolling or reenrolling as a supplier. In this case, the bond amount will be $50,000 per legal action occurrence.
Will I still be able to get a DMEPOS bond even if I have bad credit?
Yes, you may still be granted a bond even if you have a bad credit score. We understand that not everyone has exemplary credit score that's why we don't turn down applications just because of this factor alone.
Credit score is a big determining factor when applying for a surety bond, but it's not the only one. Aside from your credit score, our underwriter will review the rest of your credentials including your financial history.
As may be expected, the bond premium for those who have credit issues will be higher than those who have excellent credit rating.
Who are required to get a DMEPOS bond?
All persons who are seeking enrollment and all those who are changing the ownership of their DMEPOS supplier must obtain a surety bond.
Exempted from obtaining a DMEPOS bond are professionals and other persons who are listed as exempted in the Medicare Improvement for Patients and Providers Act of 2008.
Can I get one DMEPOS bond for all my practice locations?
No, you cannot use one DMEPOS bond for all your practice locations.
When you enroll as a DMEPOS Supplier, you will be given a National Provider Identifier (NPI) per practice location. The DMEPOS Supplier must get a bond for each assigned NPI in order to obtain Medicare billing privileges.
Can a DMEPOS Supplier cancel a bond?
Yes, but the DMEPOS Supplier must provide a written notice to the Obligee 30 days before the effective date of cancellation.
Keep in mind that cancellation of a DMEPOS bond is ground for revocation of the supplier's billing privileges. In order to keep the said billing privileges, the supplier must provide a new bond before the effective date of cancellation.
How can I get a DMEPOS bond?
You can get a DMEPOS bond from us by filling out this form HERE or by GETTING A FREE QUOTE. You will be asked to provide the following information in order to process your DMEPOS bond:
The Principal's (DMEPOS Supplier) Full Name
The Principal's National Provider Identifier or NPI
The complete address of the Principal/DMEPOS Supplier
The Taxpayer Identification Number (TIN) of the Principal
The National Supplier Clearinghouse (NSC) no. or Provider Transaction Access Number (PTAN) no. of the Principal