What is a DMEPOS Bond?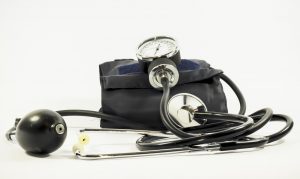 Businesses that supply durable medical equipment, prosthetics, esthetics, and supplies (DEMPOS) are required to obtain a surety bond before they can bill Medicare. These bonds have been necessary since 2009 when CMS set the requirement as a way to protect against medical billing fraud. These bonds are also known as Medicaid or Medicare bonds.
How much will I pay for a DMEPOS bond?
The amount you have to pay for a DMEPOS bond will depend on several factors, such as the number of NPIs (National Provider Identifiers) is operated. The total bond amount will need to cover all NPIs. You will pay only a percentage of the total bond amount as a premium. For a fast and accurate quote, submit a request for a free DMEPOS quote today. We will work quickly to get you a DMEPOS bond quote so that there is no delay in getting your bond paperwork to you.
How much coverage do I need?
Most suppliers are required to obtain no less than $50,000 of coverage per NPI. In some cases, however, other factors may need additional coverage. This bond may apply to you if, in the last ten years you:
Were excluded from a state or federal healthcare program
Lost Medicare billing privileges
Lost accreditation or it was suspended
Had your license revoked or suspended
Were convicted of a felony
When you contact us for your free quote, an agent will be able to answer any questions you have about DMEPOS bonding coverage for your situation.
How does the DMEPOS bond work?
A DMEPOS bond is similar to any surety bond. There are three key parts to the surety bond:
Principal: The person or business that is required to purchase a DMEPOS bond
Obligee: The agency requiring the purchase of a DMEPOS bond, in this case, Medicare
Surety: The underwriting company that backs the DMEPOS bond
 If Medicare believes that there has been some fraudulent activity from the business, they will file a claim with the surety company. The surety company will investigate the claim, and if it is found to be legitimate, then payment will be made to Medicare up to the amount of the bond. The DMEPOS supplier will have to reimburse the surety company for the amount paid towards the claim.
Could I be exempt from the bond requirement?
There are very few instances where a supplier would be excluded from the requirement. This typically only applies to physical and operational therapists in private practice. For more questions about the possible exemption and the surety bond process, contact us today.